Staff
Directors Barnabas Zentrum USA:
Dr. Carl and JoLynn Krause have been in ministry together for over 40 years. They have pastored several churches in the United States and have been involved in training Christian leaders in the Philippines and Ukraine. They also developed a Bachelor of Pastoral Ministry and counseling program at Donetsk Christian University in Ukraine and have taught courses in Pastoral Ministry and Pastoral Care, Marriage and Family, and Biblical Counseling. For eight years they directed Renewing Hope Ministries, ministering to ministry couples and families.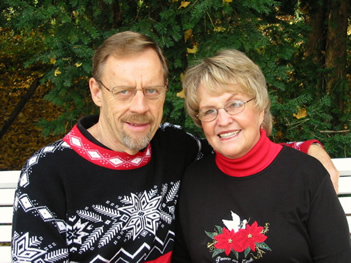 Carl holds a Master of Divinity degree from Denver Seminary and a Doctorate in Marriage and Family Therapy. He served as adjunct professor at Colorado Christian University for 10 years where he taught in the degree completion program. As a pastor for 25 years, he frequently worked with families in crisis. Because of his love for young pastors, in the past he has been active in the monitoring program at Denver Seminary, serving as mentor to seminary students.
JoLynn serves with her husband as co-counselor and has a heart for ministry wives and their children. She holds a MA in Counseling from Colorado Christian University and has had a private counseling practice in Lakewood, Colorado. A gifted speaker, she has held seminars, classes, and workshops for businesses, churches and Christian organizations. For several years JoLynn worked with the Center for Organizational Ministry and Development assessing missionary and church planting candidates for several missions and denominations.
The Krauses have three grown children and six grandchildren. They are commissioned to serve Barnabas Zentrum by Barnabas Ministries (Omaha, Nebraska USA), an organization dedicated to serving pastors, missionaries and their families for over 30 years.
Directors Barnabas Zentrum Europe:
Scott and Jayne Cuidon have served as missionaries for more than 20 years. Together they pioneered the Family Life Ministry in Croatia and have used the platform of marriage and family to share the gospel and disciple others.  They have taught seminars, conferences and college courses on issues related to marriage, parenting and education. Passionate about helping couples discover God's plan for their marriages, they developed a Marriage Mentoring course which is being used by several churches in Croatia.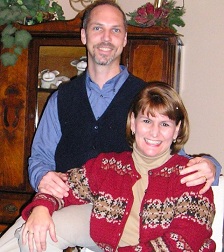 Scott holds a Master's degree in Human Services – Marriage and Family Therapy from Liberty University. He is passionate about helping men in ministry discover the potential that God has placed in each one of us.
Jayne earned her Doctorate in Education from Liberty University, with a special focus on Third Culture Children. She holds a Masters from the University of Alabama in Special Education and often helps missionary families struggling with special needs. Jayne is passionate about helping women apply God's Word to their daily lives. Together Jayne and Scott have counseled couples and families for more than 15 years.
Scott and Jayne are parents to six MKs, ranging in age from 12-19 years. They have served on staff with CRU for more than 25 years.